100% Real. Fresh. Authentic.
Single Origin. All Natural. Non-GMO.
Free of Pesticides, Additives, and Trans Fat.
Vegan and Gluten-Free.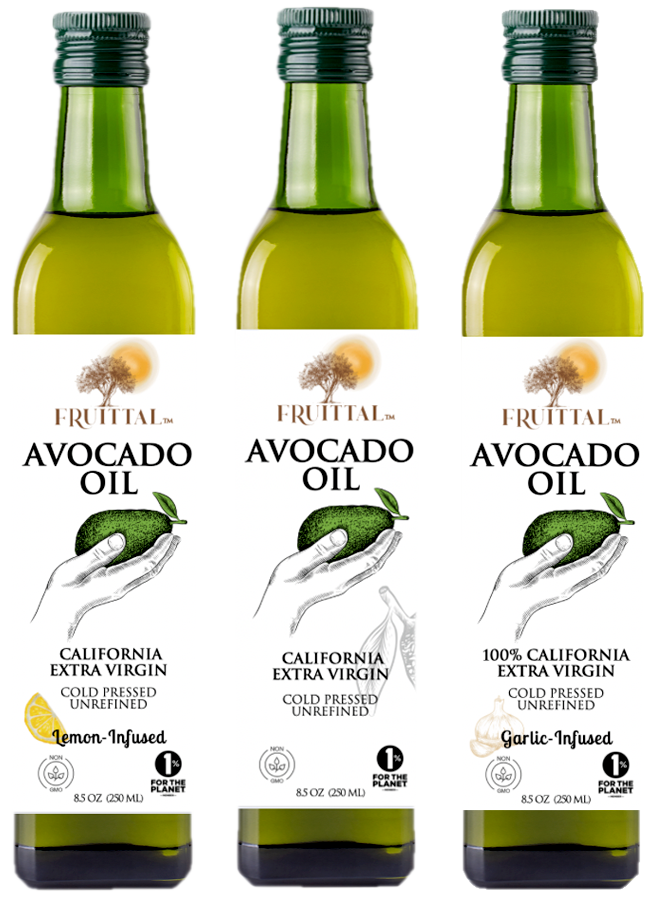 Fruittal Extra Virgin Avocado Oil is unrefined and cold pressed exclusively from the flesh of high-quality Hass avocados that grow in the fertile soil of California, state U.S.A.
This region's mild climate, sunny skies, and abundant mineral soil give avocados, their distinctive characteristics allowing the avocado oil to have a soft consistency, rich green color, and unique fruity aroma.
Gourmet Chefs' Favorite Oil
High Smoke Point 450 °F (232 °C)
Benefits of Fruittal Avocado Oil
The Delicious Way to Wellness!
Looking for a tasty and healthy alternative to butter and regular cooking oils?
Enjoy the flavor of freshly sliced avocado with the wholesome goodness of our premium, extra virgin, and cold-pressed avocado oil – a truly heart healthy oil option!