100% réel. Frais. Authentique.
Origine Unique. Tout naturel. Non OGM.
Sans pesticides, additifs et gras trans.
Végétalien et sans gluten.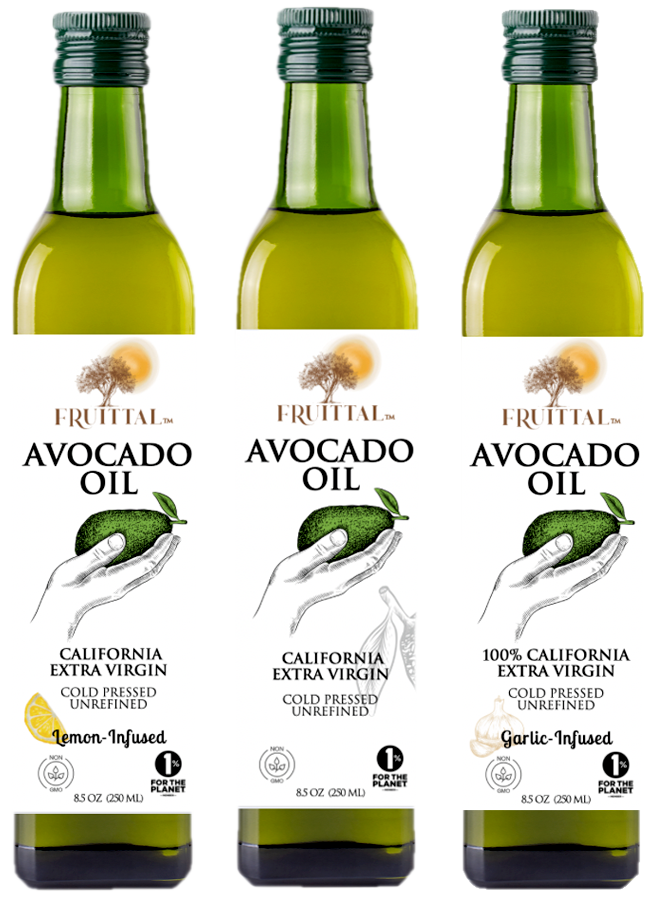 Fruittal Extra Virgin Avocado Oil is unrefined and cold pressed exclusively from the flesh of high-quality Hass avocados that grow in the fertile soil of California, state U.S.A.
Le climat doux, le ciel ensoleillé et le sol minéral abondant de cette région donnent aux avocats, leurs caractéristiques distinctives permettant à l'huile d'avocat d'avoir une consistance douce, une couleur verte riche et un arôme fruité unique.
Chefs gastronomiques ? Huile préférée
Point de fumée élevé 450 °F (232 °C)
Avantages de l'huile d'avocat Fruittal
La délicieuse façon de bien-être !
Vous cherchez une alternative savoureuse et saine au beurre et aux huiles de cuisson ordinaires ?
Enjoy the flavor of freshly sliced avocado with the wholesome goodness of our premium, extra virgin, and cold-pressed avocado oil – a truly heart healthy oil option!