Easy Healthy and Delicious Recipes
One of Fruittal avocado oil?s best features is its versatility in cooking and preparation. Unleash your creativity in the kitchen by including it in high-temperature recipes, cold dishes, directly from the bottle, and in making your baked goods too. If you are short on time but would like to enjoy the numerous benefits of Fruittal avocado oil, we recommend a quick and easy cold preparation of our oil. The recipes below offer two easy and delicious ways to enjoy our 鱷梨油 straight from the bottle and onto your plate
Avocado Oil Balsamic Vinaigrette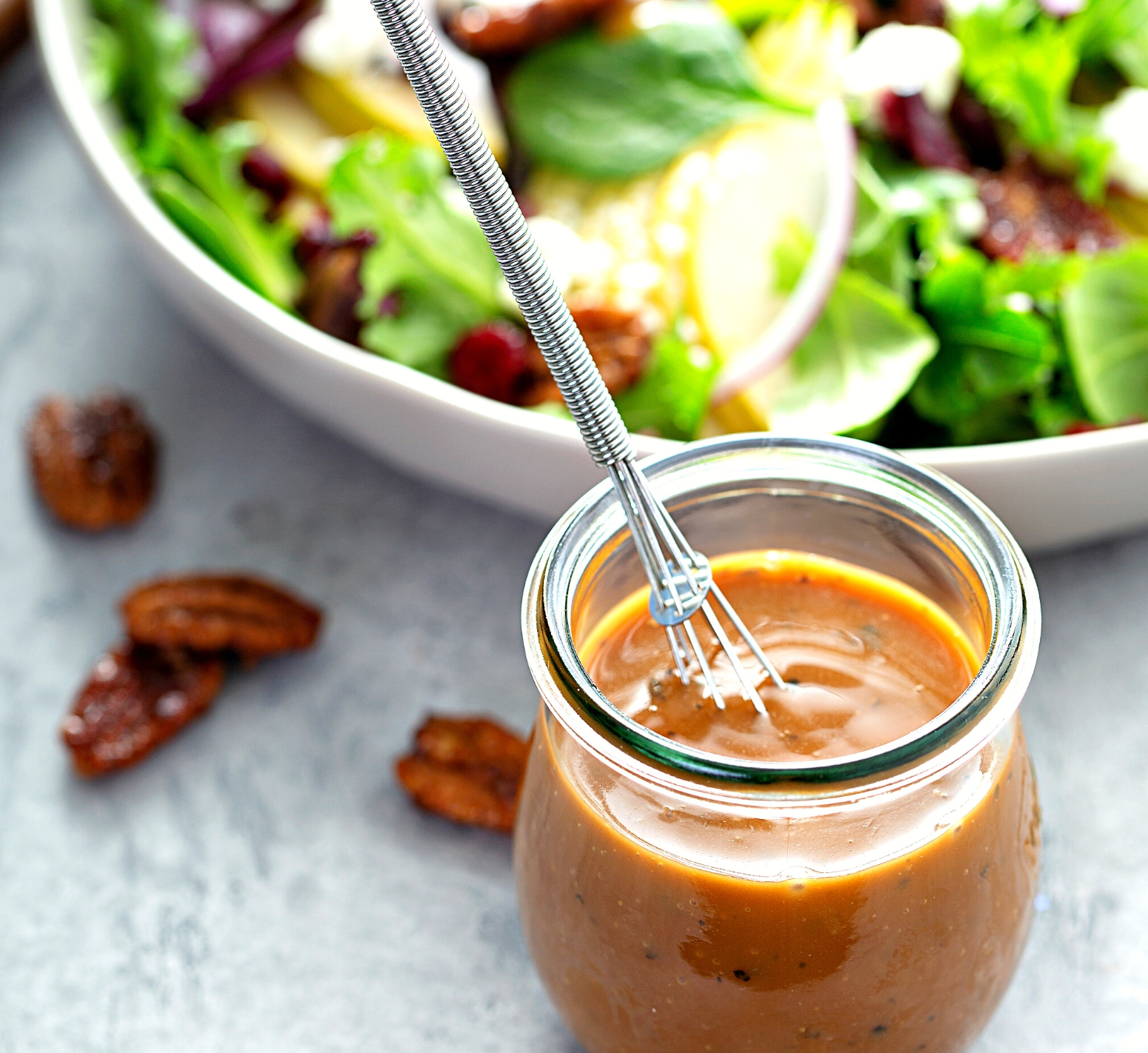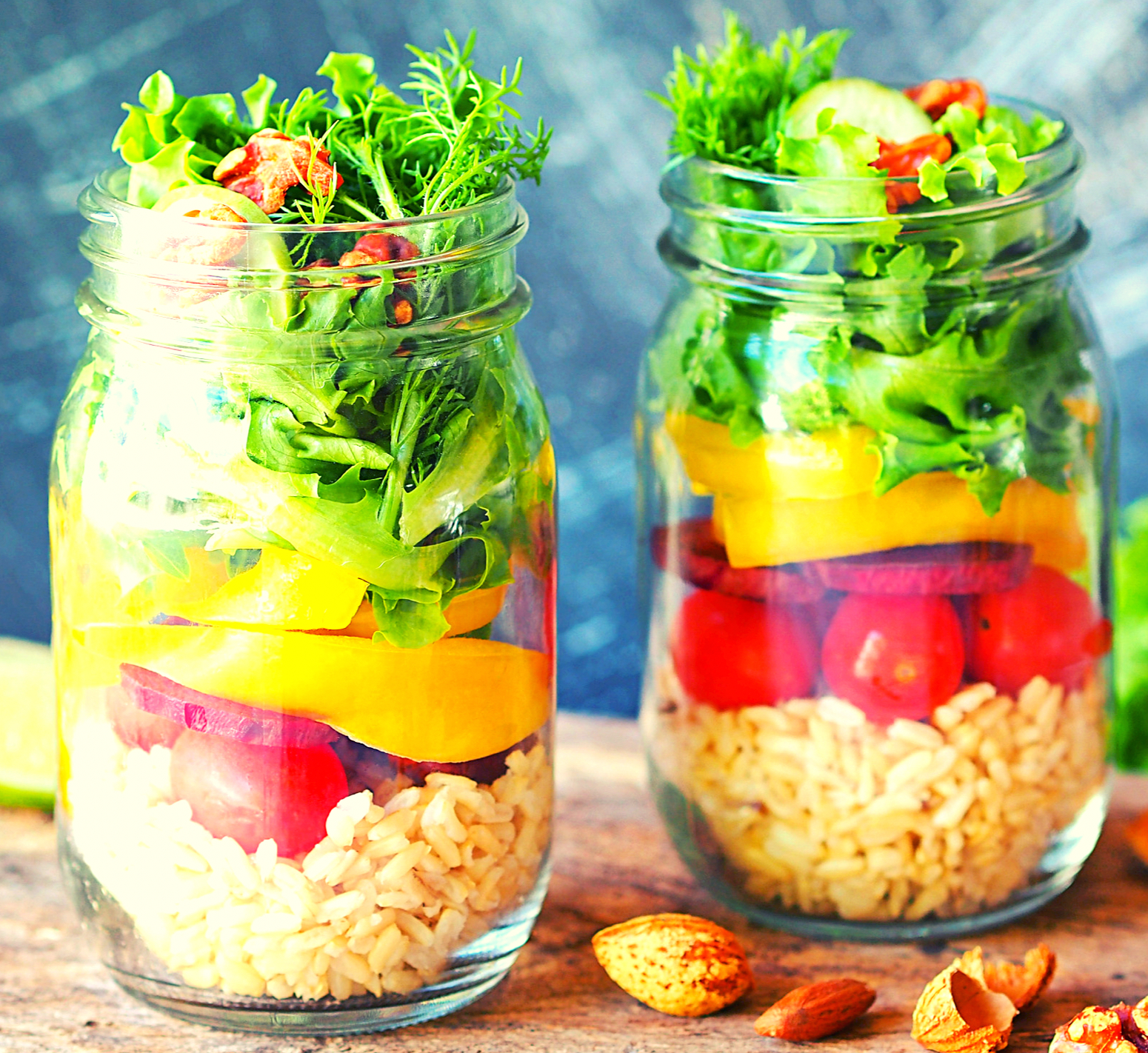 Prep Time 10 Minutes.
This vinaigrette recipe is easy to prepare and delicious on everything.
Tangy, sweet, and creamy. A classic kitchen staple with an avocado oil twist and is so much tastier than store-bought.
Try it on dark leafy salads, fruits such as apples, strawberries, and blueberries, roasted or freshly steamed veggies, as a marinade, pasta, and baked potatoes.
Ingredients
1/2 Cup Fruittal Avocado Oil Garlic-Infused
1/4 Cup Balsamic Vinegar
2 Tablespoons Maple Syrup
1 Tablespoon Dijon or Grainy Mustard
1/2 Teaspoon of Oregano or Italian Seasoning
1/4 Teaspoon of Salt
Freshly Ground Black Pepper to taste
Directions
1. Add all the ingredients except the avocado oil into a bowl.
2. Whisk ingredients together.
3. Slowly pour the avocado oil into the bowl mixture while continuing
to whisk.
4. Alternatively, add all ingredients into a leak-proof jar and shake
vigorously until ingredients are thoroughly combined. Or use a high-speed blender.
Indulgent Pecan Chocolate Cookies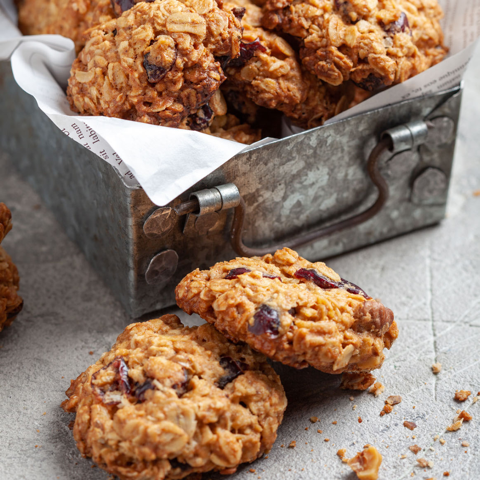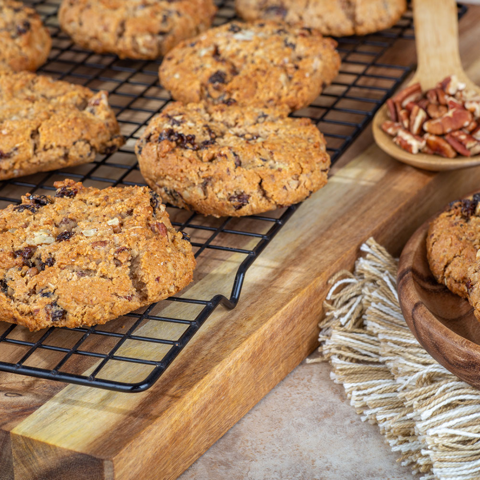 Ingredients
? 1 cup of ground pecans
? 1/2 cup of vegan semi-sweet mini chocolate
chips
? 1/4 cup of cranberries
? 1/2 cup of all-purpose gluten-free flour
? 1/4 cup of coconut sugar
? 1/2 teaspoon of baking powder
? 1/8 teaspoon of baking soda
? 1/4 teaspoon of salt
? 1/4 cup of 鱷梨油
? 1 teaspoon of vanilla extract
Directions
1. Preheat the oven to 350°F (176°C) and line a baking sheet with parchment paper.
2. Mix the ground pecans, mini chocolate chips, cranberries, gluten-free flour, coconut sugar, baking powder, baking soda, and salt in a medium bowl.
3. Add Fruittal Plain Avocado Oil and vanilla extract and stir until a thick dough forms.
4. Use a spoon or cookie scoop to form 1-inch balls of dough. Place the cookie dough balls onto the prepared baking sheet.
5. Bake for 10-12 minutes, until the edges are lightly golden brown.
Let cool for 10 minutes before consuming.
Enjoy!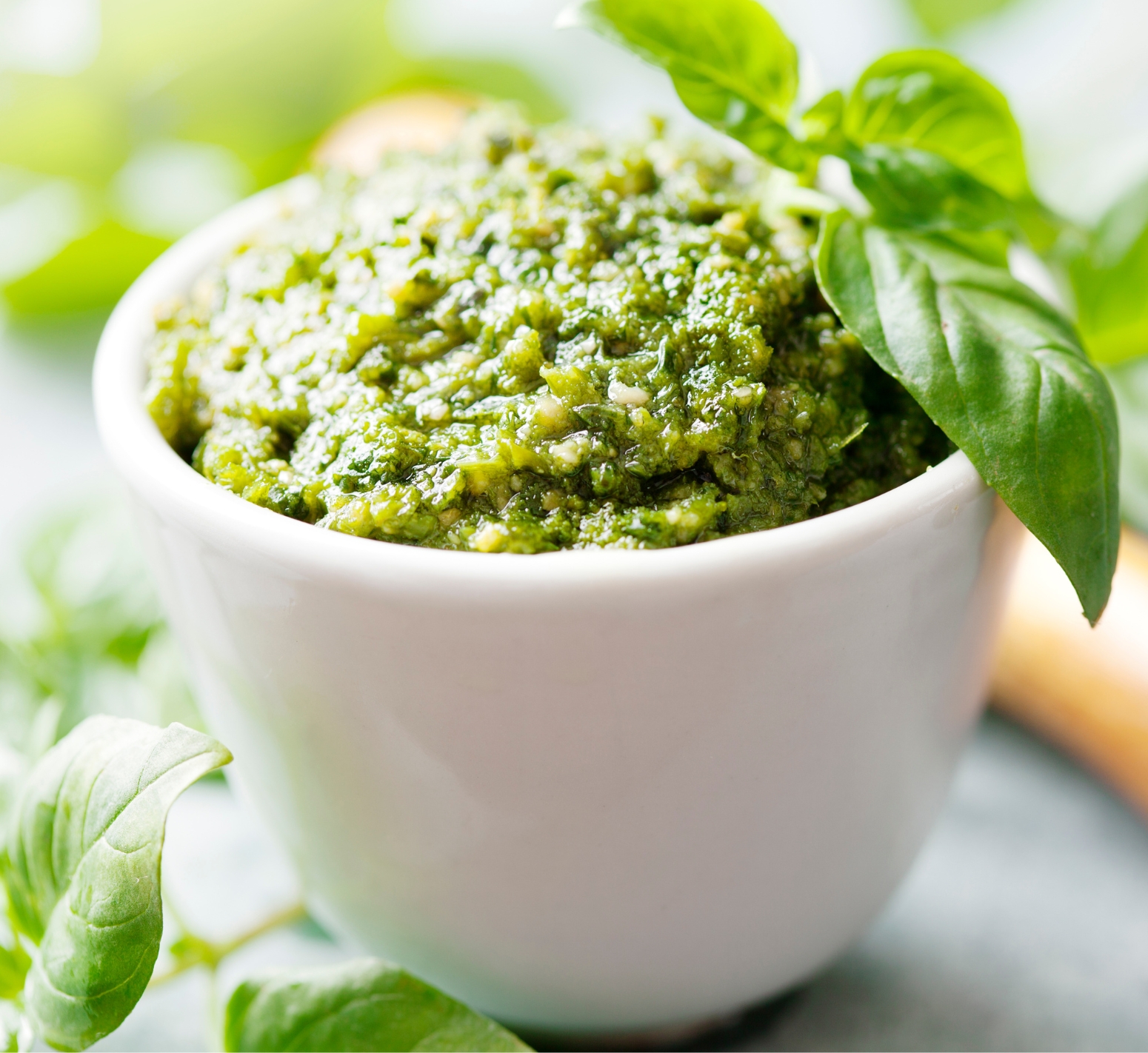 Prep Time 10 Minutes.
This delicious and fresh Italian sauce can be used on so many dishes.
The flavors are bright and bold, and the cooking time in the kitchen is just about ten minutes!
Try pesto traditionally as a sauce for pasta or as the base sauce of a pizza. Also, try it as a sandwich spread or marinade, top your protein of choice with it, or serve it as a dip alongside warm toasted bread for an easy appetizer.
Ingredients
3 Cups Fresh Basil Leaves
1/2 Cup Fruittal Avocado Oil Original
2 Cloves of Garlic
1/3 Cup of Pine nuts
1/4 Cup of Lemon Juice
3 Tablespoons of Nutritional Yeast 1/2 Teaspoon Salt
1/4 Teaspoon Black Pepper
Directions
1. Wash and dry the basil leaves.
2. Combine basil leaves, avocado oil, garlic cloves, pine nuts, nutritional yeast, lemon juice, salt, and pepper in a blender or food processor.
Blend until creamy and thoroughly smooth paste forms, making sure to scrape down the sides of the processor or blender.
3. Adjust salt and pepper if necessary.